The 18-acre campus at Ardmore Village is home to 92 one-bedroom cottages, 19 one-bedroom apartments, and 18 two-bedroom townhomes for independent-living seniors. The Lodge, also on the campus, has 54 assisted-living suites for residents who need a little daily help.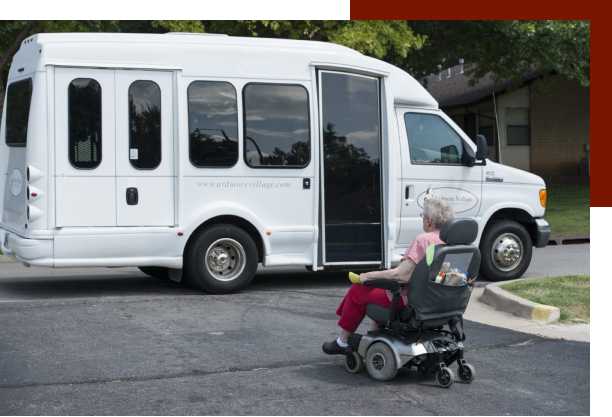 Details about services and programs follow:
Our assisted-living facility at Ardmore Village is The Lodge, and it's where residents get the daily assistance they need. A professional staff of compassionate individuals provides daily care. The help needed may be monitoring and administration of medication or help to get dressed. Certified staff is available round-the-clock to provide personal assistance. Daily exercise and other activities are also provided to the residents at The Lodge each day.
Assisted living benefits and services at The Lodge include:
Residents of Ardmore Village Cottages, Apartments, and Townhomes are in the independent program, which includes the services and programs listed below. Seniors in independent living are able to live on their own, though they can receive access to important benefits and information by living at Ardmore Village. There are no government regulations or oversights for independent living.
Basic Maintenance and Yard Work
Yard work is among the tasks that often becomes too much for senior citizens. Unable to do the work themselves, seniors seek affordable assistance. In some communities, seniors are fortunate enough to have volunteer groups dedicated to helping senior citizens. (These types of activities should always be approached with great care, to be sure no one involved is trying to take advantage of seniors.) In some regions, groups offer discounted prices to do yard work for seniors. When there are no volunteers stepping up to help and money is tight, seniors often end up with a problematic overgrown lawn. Independent-living seniors at Ardmore Village get their own outdoor patio, but the yard work is taken care of for them.
Home maintenance can also be expensive for senior citizens living on a fixed income. Appliances go out, air conditioning systems need repair, pipes leak, and stoves go out. Seniors do not need to worry about these things as residents at Ardmore Village, where maintenance on their home is taken care of as part of the cost of rent.
Full-Time Service Coordinator
A service coordinator helps residents to access services available in the community, and designs programs and services to meet their needs and desires to allow residents to live independently and remain in the community for as long as possible. A resident-oriented community, Ardmore Village has a friendly atmosphere where the needs of residents come first. Independent living at Ardmore Village offers ongoing opportunities to get involved with other seniors and engage in a wide range of activities.