Apartments at Ardmore Village
HUD subsidies are available for low-to-moderate income seniors aged 62+ who qualify at the Apartments at Ardmore Village. The 19 one-story apartments are located inside one building and they are designed for independent living. In consideration of changing needs of seniors, all apartments are mobility-disabled accessible. Mobility may become an issue as the aging process occurs and for those seniors who need wider doorways to accommodate a wheelchair and lower cabinets to ensure sinks are in reach, the Apartments are the ideal housing option.
Ardmore Village is a place where seniors can enjoy an active lifestyle with others who are also approaching or enjoying the golden years.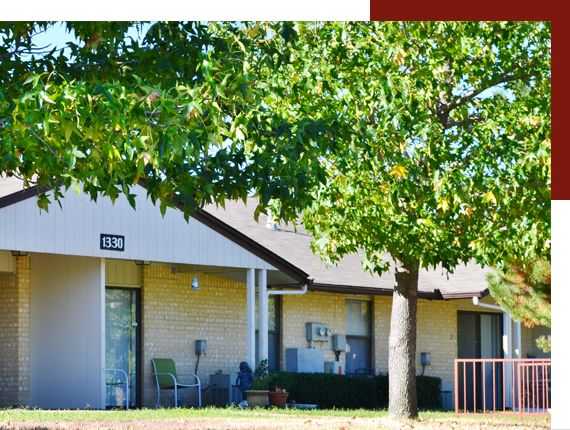 HIGH-QUALITY ONE-FLOOR SENIOR CITIZEN APARTMENTS
THE APARTMENTS OFFER PEACE OF MIND AND A HUD RENT SUBSIDY
For a person to be eligible for residency in Ardmore Village's independent living apartments:
If a person meets this income limit but is younger than 62, that person may still be eligible for residency, but only if they qualify as handicapped or disabled under the definition of the Department of Housing and Urban Development (HUD). At this time, the only disability Ardmore Village can accommodate is a person with a mobility disability.
Once you have completed and signed an application, you will be placed on the waiting list of your choice – for either the cottages or apartments.
*Ardmore Village does not discriminate on the basis of handicapped status in the admission or access to, or treatment or employment in, its federally assisted programs and activities.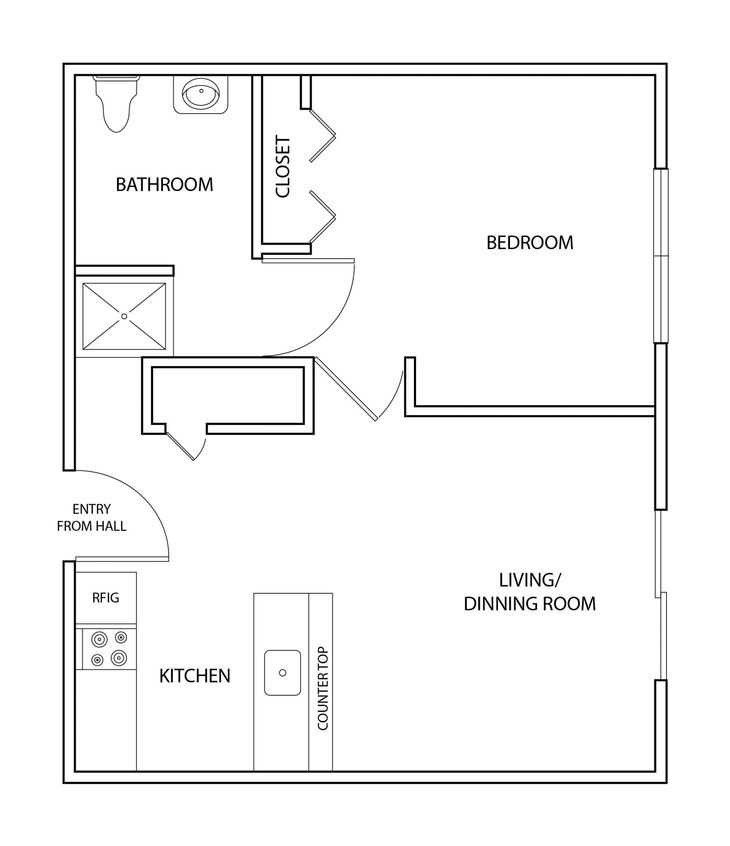 The 19 one-story apartments are situated on beautiful acreage, and they are designed for independent living. In consideration of changing needs of seniors, the wide doorways in each of the Apartments accommodate wheelchairs.
BEDROOMS

1

TOTAL AREA, SQ FT

528

PARKING

YES

PRICE

Income Based
Senior Citizen Apartment Life at Ardmore Village
Residents of the Apartments on the lovely acreage at Ardmore Village have everything needed to enjoy independent living. Coin-operated laundries are provided inside the building that has the 19 single story apartments. The mail is delivered inside the building and emergency pull cords are located in the bedrooms and bathrooms as part of the amenities designed for safety. Ardmore Village seeks to ensure that residents can engage in dynamic lifestyles through shared activities. Common areas provide the space to enjoy various activities in community settings, including social activities.
Each resident in the Apartments at Ardmore Village has the freedom to live life their own way. The community supports whatever lifestyle suits you best. You can choose to be active or quietly enjoy the solitude of your own comfortable senior apartment and perhaps hobbies you finally have time for, such as reading or crocheting.
Maintaining good cognitive function is of vital importance when it comes to quality of life, and intellectual wellness is the key factor determining how well brain function is maintained. At Ardmore Village, the various activities available to residents include improvement of skills, expanding knowledge, and, in general, experiencing life to the fullest.
Being physically active is important for anyone who wants to feel better and enjoy vital health on a more long-term basis. Many activities planned for the residents in the Apartments, Cottages, Townhomes, and the Lodge at Ardmore Village are designed to promote health. Staying active helps seniors to avoid many serious diseases. Seniors can reduce the chances of a fall by 40% by engaging in activities that strengthen gait and balance. The capability of living independently is also extended by engaging in physical activity on a regular basis.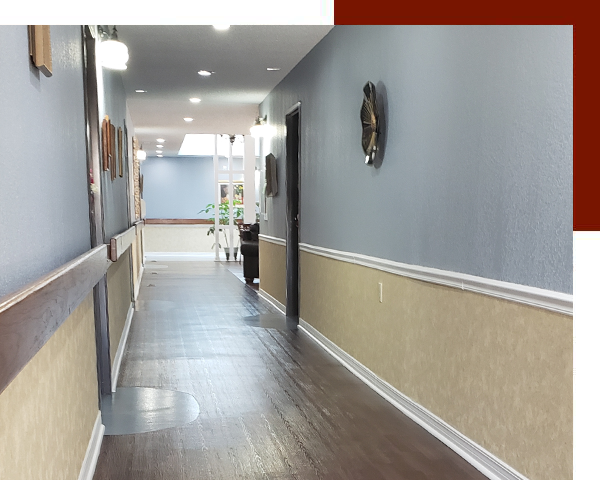 The Apartments at Ardmore Village
Apartment living at Ardmore Village especially caters to low-to-moderate income senior citizens and offers a tranquil environment for independent living. Rent subsidies are available through HUD.
Senior citizen Apartments at Ardmore Village each have a private patio and wide doors to accommodate wheel-chair bound residents. Other amenities include mail and laundry areas located inside the apartment building. Bathrooms have a walk-in shower, and kitchens are equipped with a garbage disposal, stove and refrigerator.
[rt-testimonial id="2155" title="Review"]

Retirement home very nice

I don't qualify to live there yet due to age! But when I do...the village is very appealing. Clean and quiet with many amenities!

I want to live here when I'm to old to care for myself



I LOVE it here and today's Lau lunch was fabulous


I feel like I am truly at h one... thank you all.